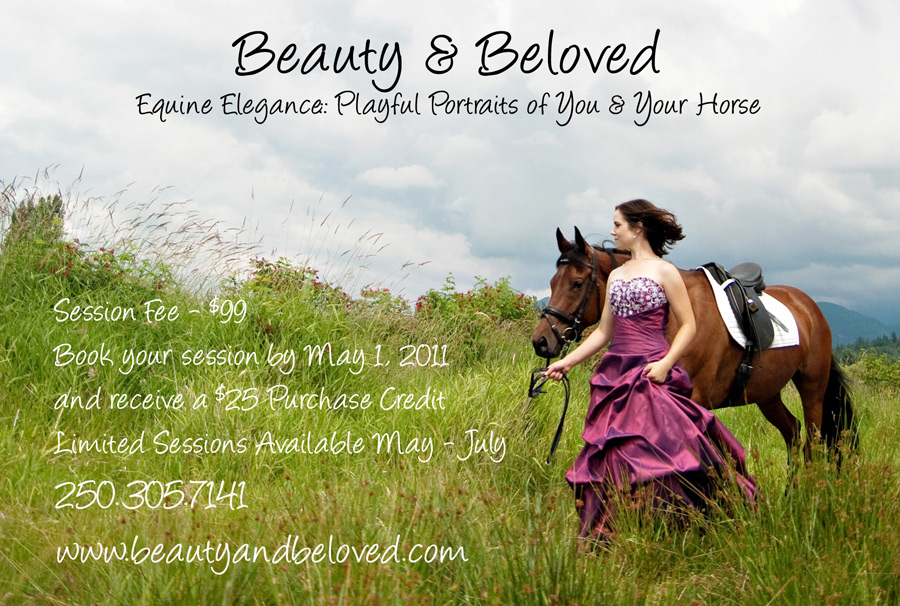 Beauty and Beloved sessions are a personal project of sorts for me.
Growing up in the Chilcotin I have had a lifelong love of horses and has been taking pictures of them for as long as she can remember.  All of my best memories include horses – in fact I distinctively remember riding everywhere in my bathing suit when it was hot out…. haha!
For the last six years I been photographing weddings and have had the chance to photograph several brides with their horses.  There is nothing more beautiful to me than a bride in a gorgeous wedding gown with her beloved equine partner.
Whether you are a past bride and want to wear your wedding dress again, are a recent grad, or graduating in 2011, book yourself a Beauty and Beloved session with your horse… you will not regret it!
Email me at robyn@robynlouise.com or call 250.305.7141 today!!