I had the pleasure of photographing Jessie and Nolan on December 21.  Jessie and Nolan are the Small Town Love's The UnReal Wedding Couple.  I first met Jessie and Nolan when I photographed the Gold Pan City Dance's Burlesque event in late November.  You can see pictures from that amazing evening here.
For their "engagement" session, we started out at the Walking Bridge in Quesnel, and oh how the wind howled down the river!  It was already -13, and with the windchill, we didn't last long at all!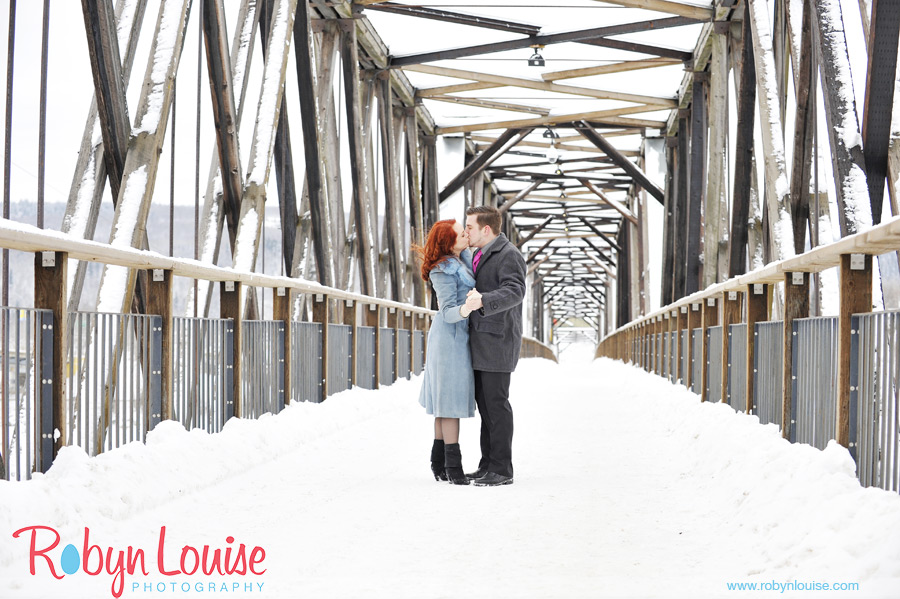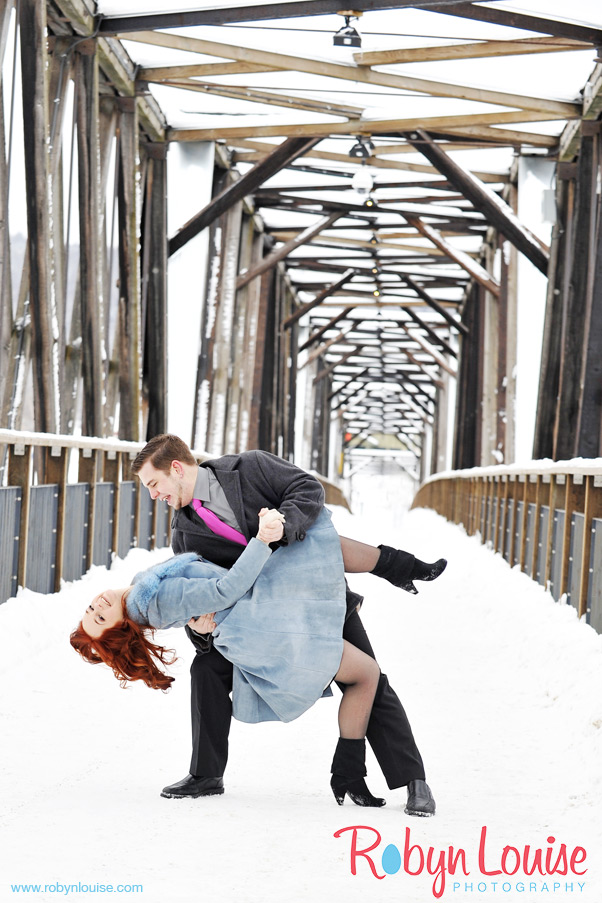 We then headed off down the Quesnel-Hixon Road to the ranch that Jessie grew up on and took some pictures there.  I had this great idea for them to stand over by a certain rose bush… which happened to be through the ditch which was 2.5 feet deep of snow.  They were troopers though and just laughed… poor Nolan had wet feet from then on!!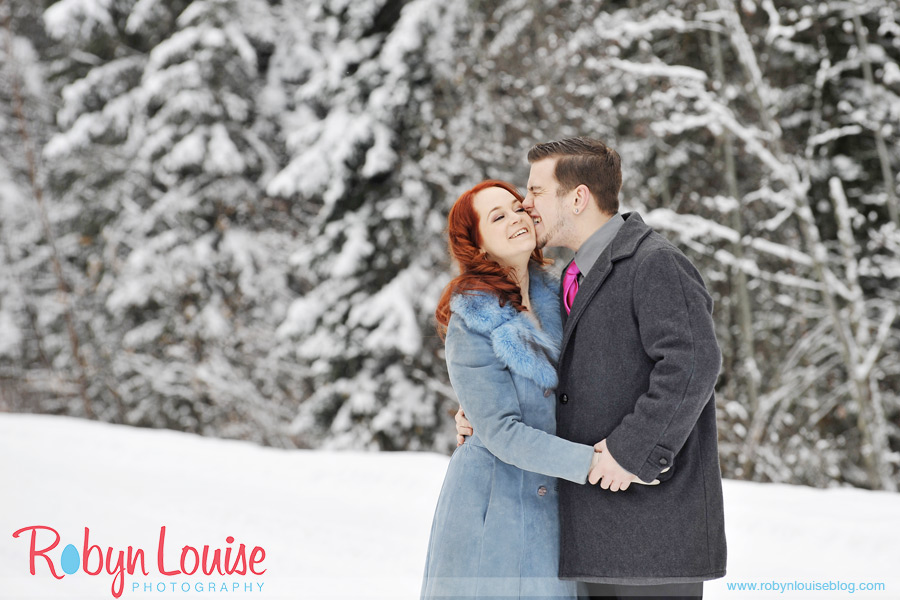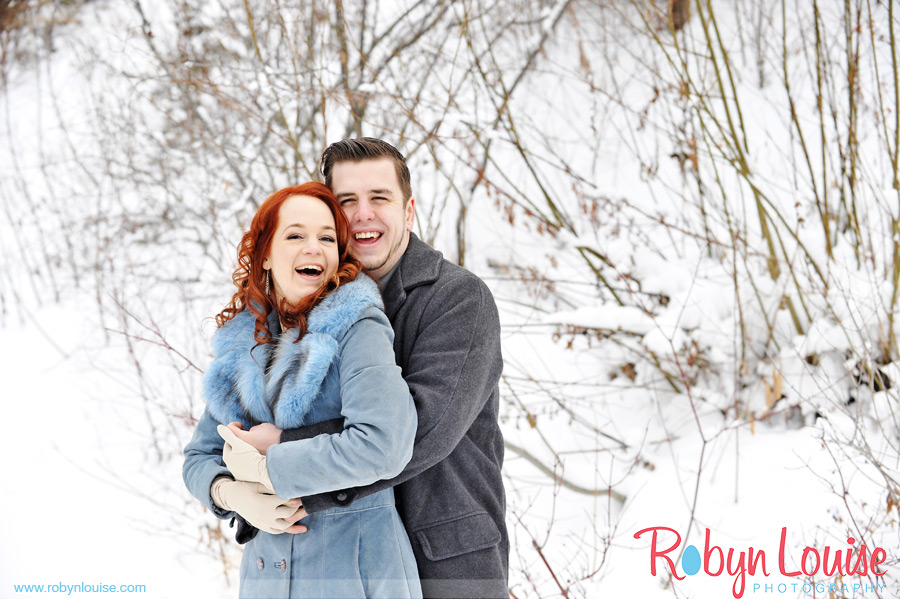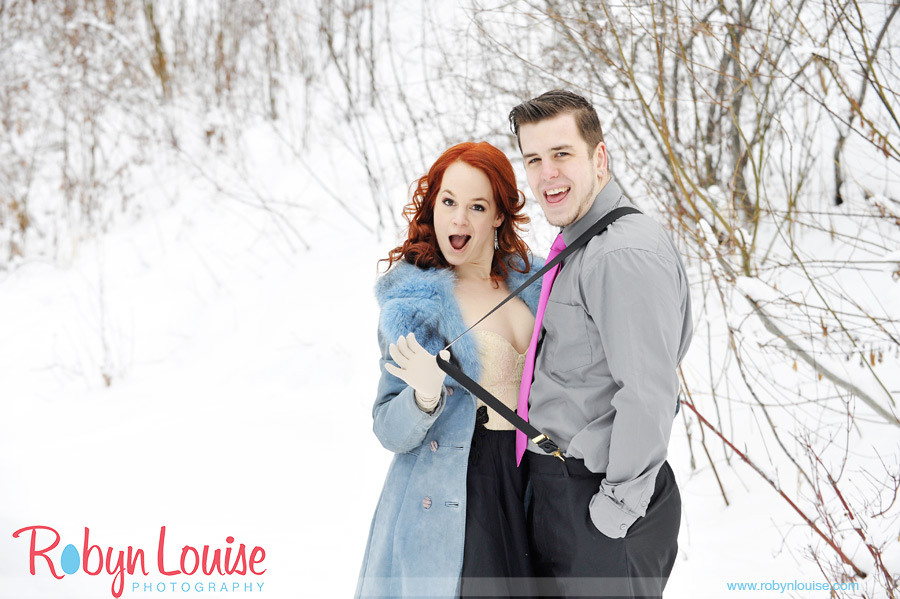 From there we went to the old Cottonwood Bridge.  We had all hoped to get down to the river, but the snowbanks were about six feet deep, so we scratched that idea and did a bunch of pictures on the bridge.  Our last stop was halfway back up the hill from the bridge….(we only had to backup down the hill once as it was so icy!), where all of the cottonwood trees were covered in snow.  This was supremely picturesque…and exactly the perfect spot to finish off our session!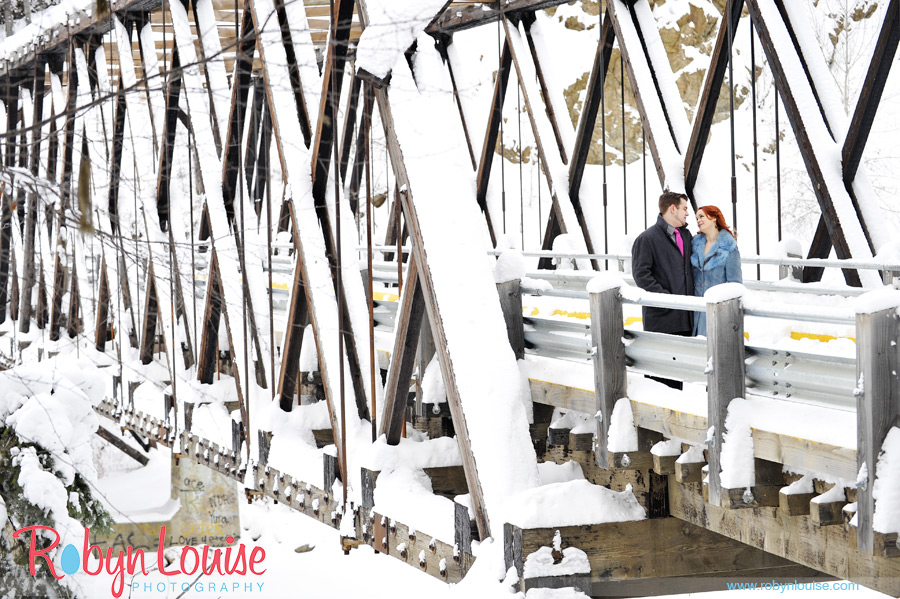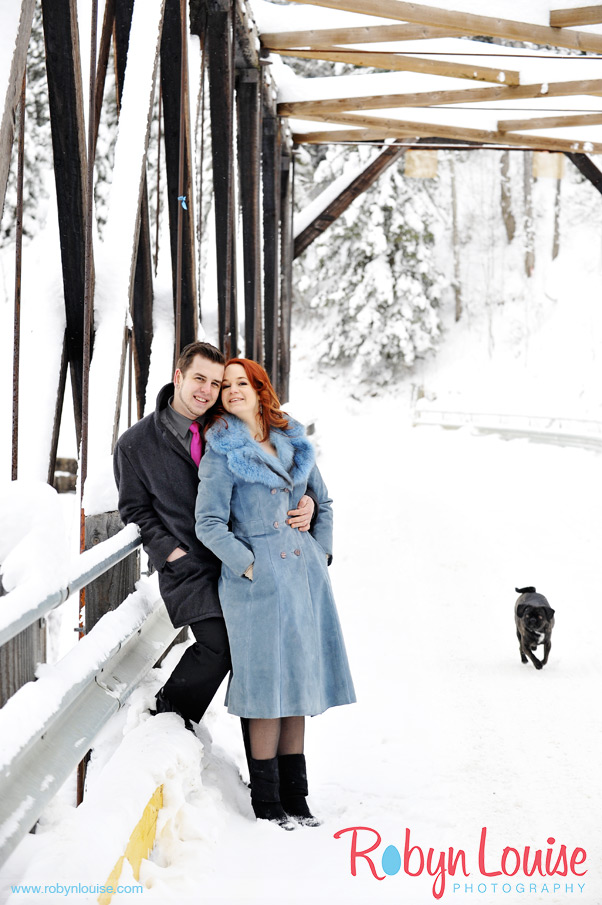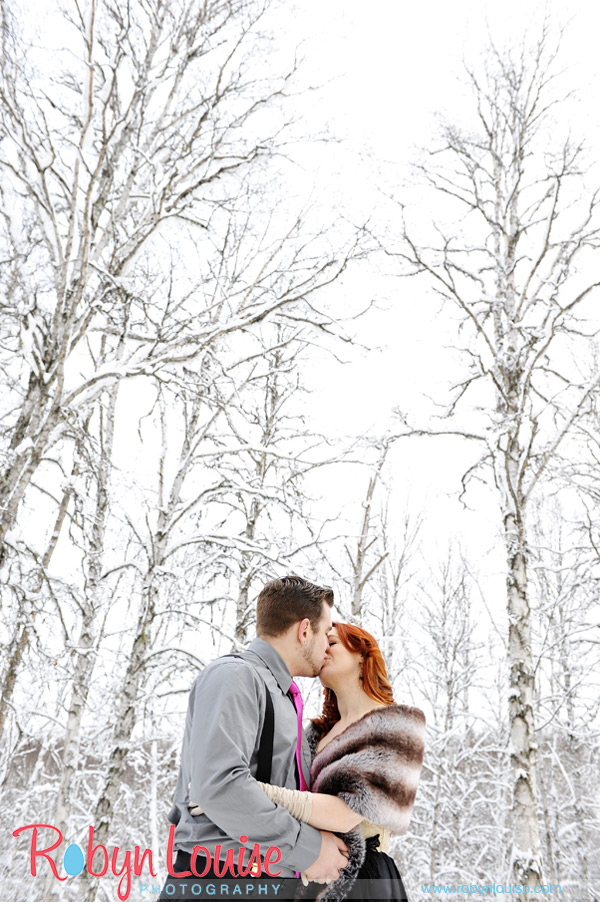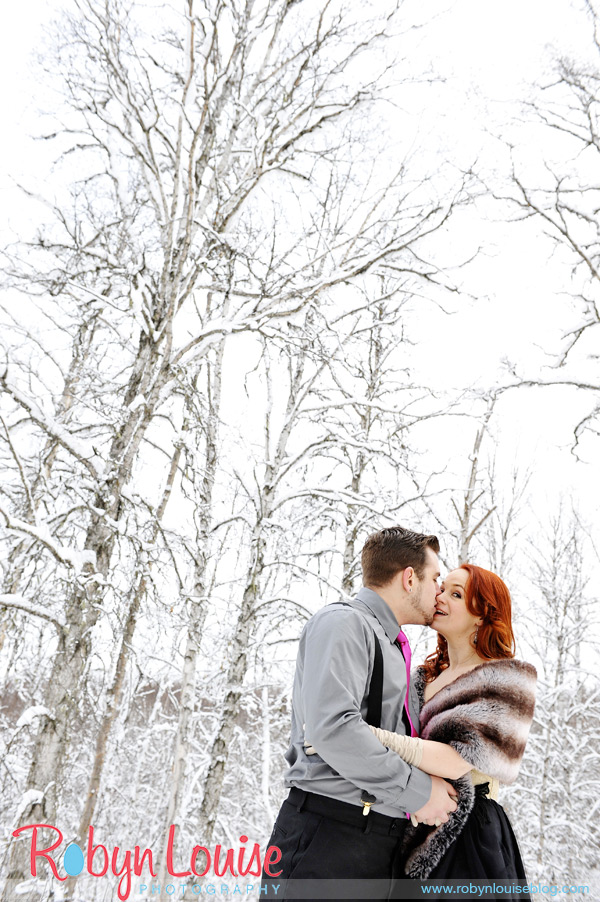 Their puppy Gus decided to join us for these last few picture… they are such a cute little family!
I have photographed a lot of couples and Jessie and Nolan were so natural together, and you can tell they are so in love….and I can't wait to photograph them again on January 19th for Small Town Love's The UnReal Wedding! You can get your tickets online or at Blumko Flower Art or Hi Chic Cutting Lounge.
Robyn