Wedding Testimonials:
"Robyn is a true Cariboo artist! She has a fantastic eye, a beautiful professional attitude and the ability to suggest and take suggestion with grace. Our experience was fantastic and I would recommend Robyn to any bride looking for a truly in tune photographer. Not only are her pictures fantastic, she also offers a variety of products like albums, matted prints, thank you cards etc. From what I hear she's quite sought after these days, I'd suggest you book at least a year ahead to make sure she's available for your special event!" – Mary and Pierre
"Thank you again Robyn for taking these awesome shots of our special day. I like the fact that you captured a little of everything and were able to bring it across in such a neat way. You've got the eye for focusing on the small details to the large picture. Keep up the excellent work and thanks for providing us with these wonderful images to remember this day over and over again." – Florian and Stefanie
"Spending money on a quality photographer was the best money we spent on our wedding day. With our day so packed full, the wedding seemed to be a blur the next day. Robyn's photos then reminded us of all the wonderful moments that would have been forgotten. We also did our engagement photos with Robyn…. She was willing to travel to Quesnel Forks with us and stop along the way so we could have photos taken in different locations. We really appreciated that and love the photos. In addition, Robyn did a boudoir photo shoot for me, so I could make a wedding gift for my prince charming. Robyn came to our home; I preferred this over a studio set up. I was able to be in the comfort of my own home. Robyn let me change to many different outfits and we went to several locations in the home. This made a wonderful variety for making a book. It was fun to feel sexy and be a printed model for my future husband. We just Love, Love, Love the Albums Robyn created!" – Samantha and Tyler
"We had the most amazing wedding and with Robyn's pictures we will remember it forever. The ideas that I had for pictures seemed so lame in comparison to the ones that Robyn had. They were the most amazing shots using elements of nature and scenery like I could never of imagined. Robyn is undoubtedly the best wedding photographer this side of the Rocky Mountains." – Christine and Dan
"I was fortunate enough to have Robyn photograph my boudoir session, as well as our wedding on July 11, 2009! She is an amazing, professional photographer! All of our guests have complimented all of the photos that Robyn took of our Wedding Day. I couldn't be happier with how they turned out. We don't have a 'favourite' photo, because we love them all. I feel like she captured every detail of our special day! Thank you again, Robyn!! Keep up the great work!" – Tarryl and Ryan
"We had the pleasure of having Robyn photograph our wedding in September. She did an amazing job and we are so glad that we chose her to capture our special day. She made everyone feel so comfortable and relaxed. We have so many great shots that we are having a hard time deciding which one will be "the wedding" photo that will be showcased in our home. I would recommend Robyn to anyone. She is very easy to work with, she gets back to you right away and has a ton of great ideas and is very professional. Thanks Robyn, we are super happy with our photos!" – Semana and Nic
"I was so impressed with Robyn this past weekend at a wedding in BC. Surrounded by minus 30 temperatures and major disorganization, she was always calm and professional. She has a warm personality and a great sense of humor and projects confidence at all times. The photo shoots were creative and fresh, shot with enthusiasm and energy. I think all the glowing reviews here speak for themselves." – Joey (Groomsman)
"Robyn is a consummate professional blessed with vigour, charm and a wonderful personality. In the midst of BC's minus-30 degree December 2008 weekend, she dealt gracefully with a chaotic wedding and frigid temperatures. Her patience was pivotal in helping the wedding come together. Technically speaking, she is brilliantly creative and has a great eye for shots and backdrops. With complete confidence, I would recommend Robyn to anyone!" – Kevin (Groomsman)
"Your pictures of my brother's and Renee's wedding were incredible… They bring tears to my eyes everytime I look at them. Your story of pictures perfectly captured what an amazing day they shared. I love each and every one of them. What a gift you have!" – Kate (Bridesmaid)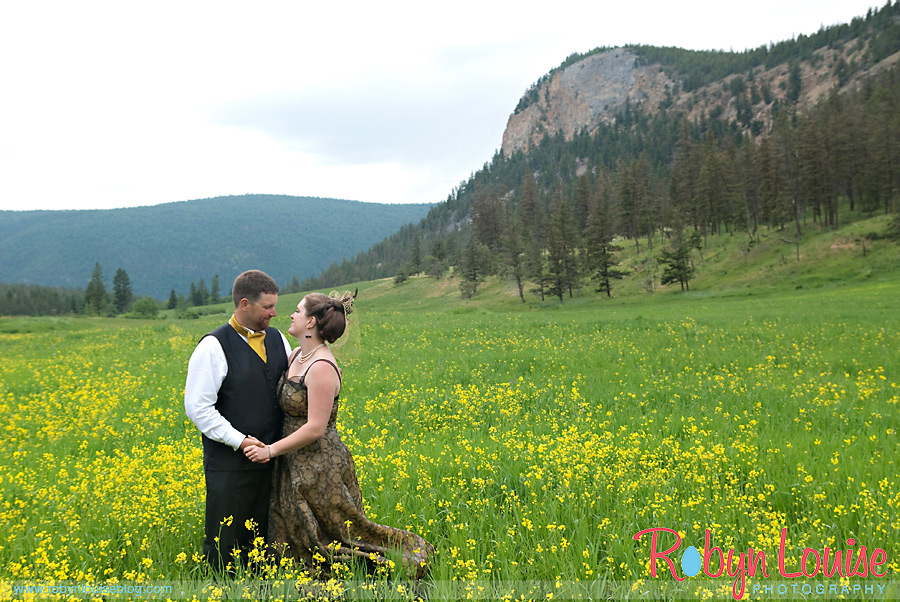 For more information or to book your wedding photography, email Robyn at robyn@robynlouise.com today!