Trash the Dress Sessions:
The Trash the Dress phenomenon is one that you may or may not have heard about.
Trashing the dress is an extremely popular event at destination weddings and many brides can't wait until the day after their wedding to wear their dress in the ocean and to roll around with their husband on a white sandy beach.
Why you wonder? Well, why not? You've just made a lifelong commitment to your husband. He is your one and only true love, so you will never need your wedding dress again.
With TTD sessions, it's not really about destroying anything. They are about getting some extra creative pictures, which may not be possible considering the usual constraints of a normal wedding day.
Wearing your dress in the ocean often results in a cleaner dress than when you went in. And, if you are super worried about your hugely expensive dress, you can buy a second dress, just to trash it!
Here in the Cariboo, you don't have to wear your dress in the water. Why not ride your horses, play with your animals, or just hike through the forest!? The possibilities really are endless.
Note: Trash the Dress sessions aren't only for wedding dresses, it's also for super colorful grad dresses, too!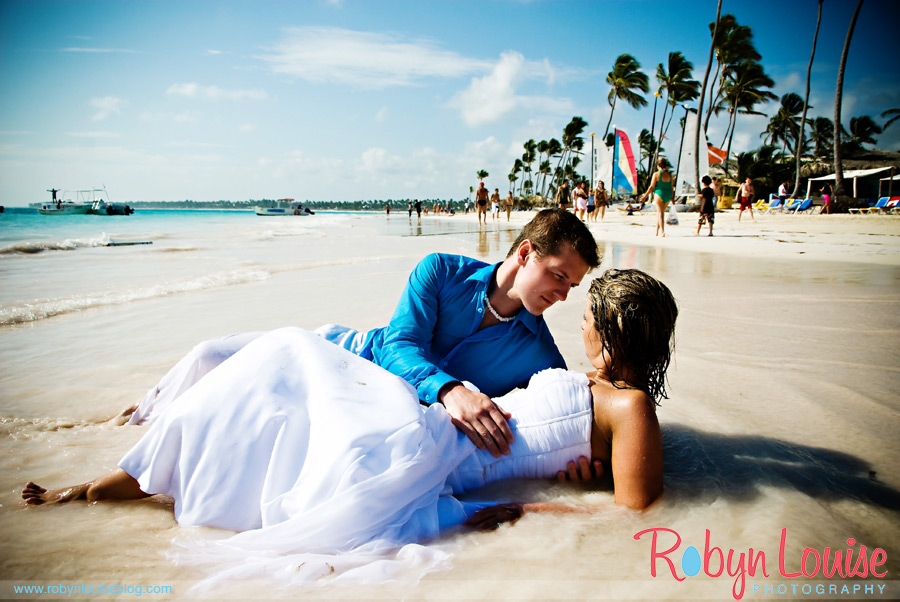 For more information or to book your session, email Robyn at robyn@robynlouise.com today!